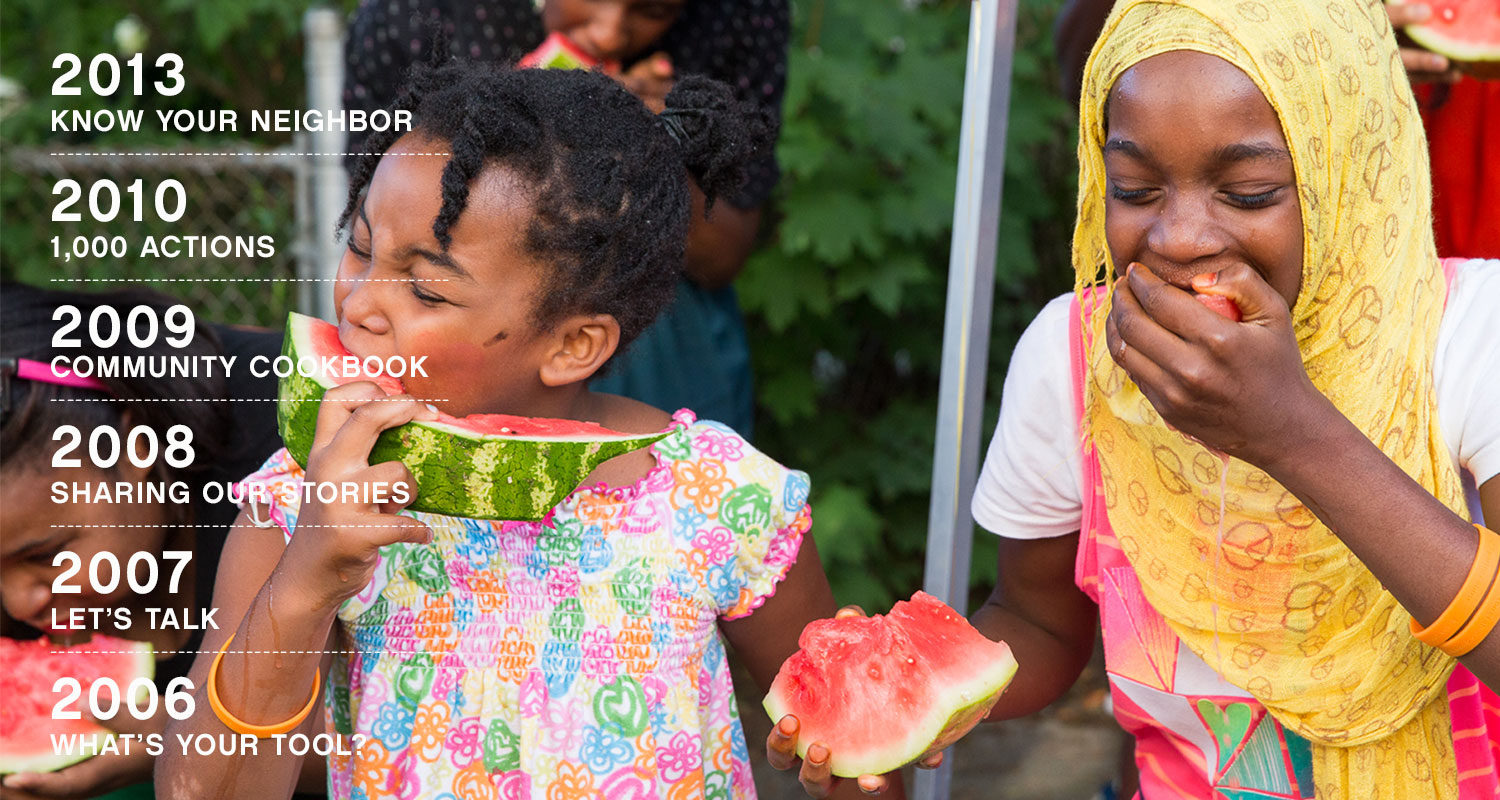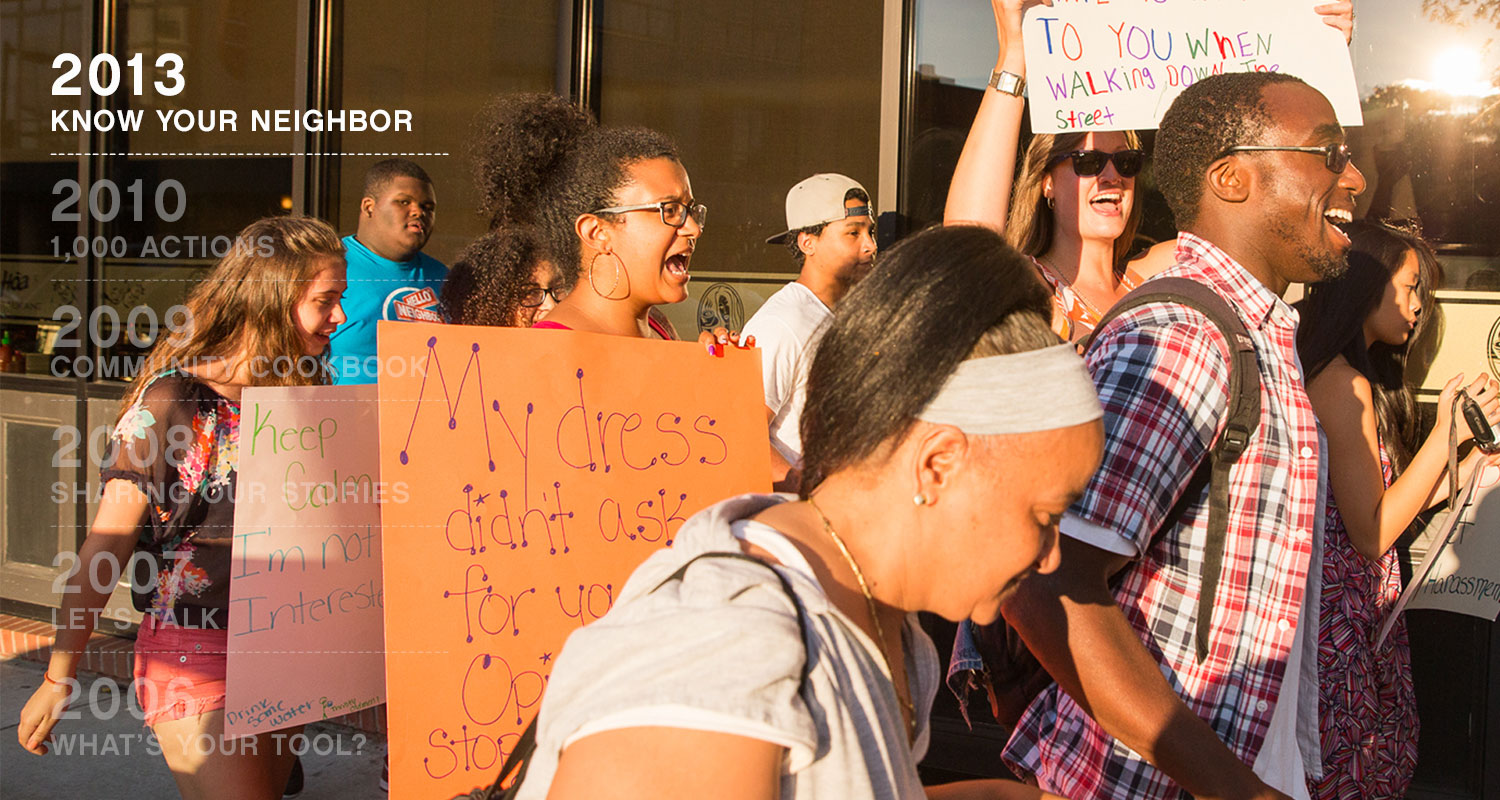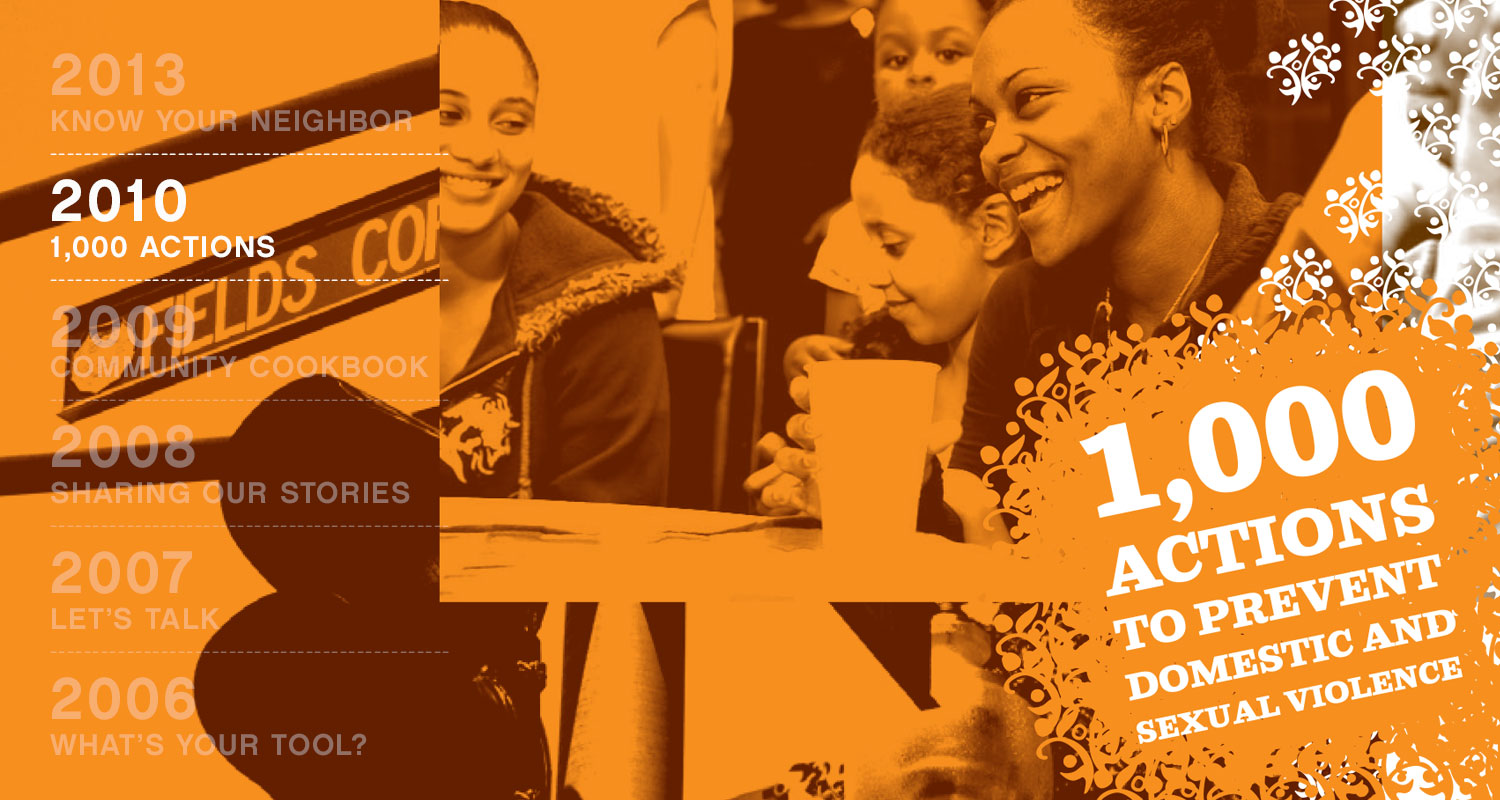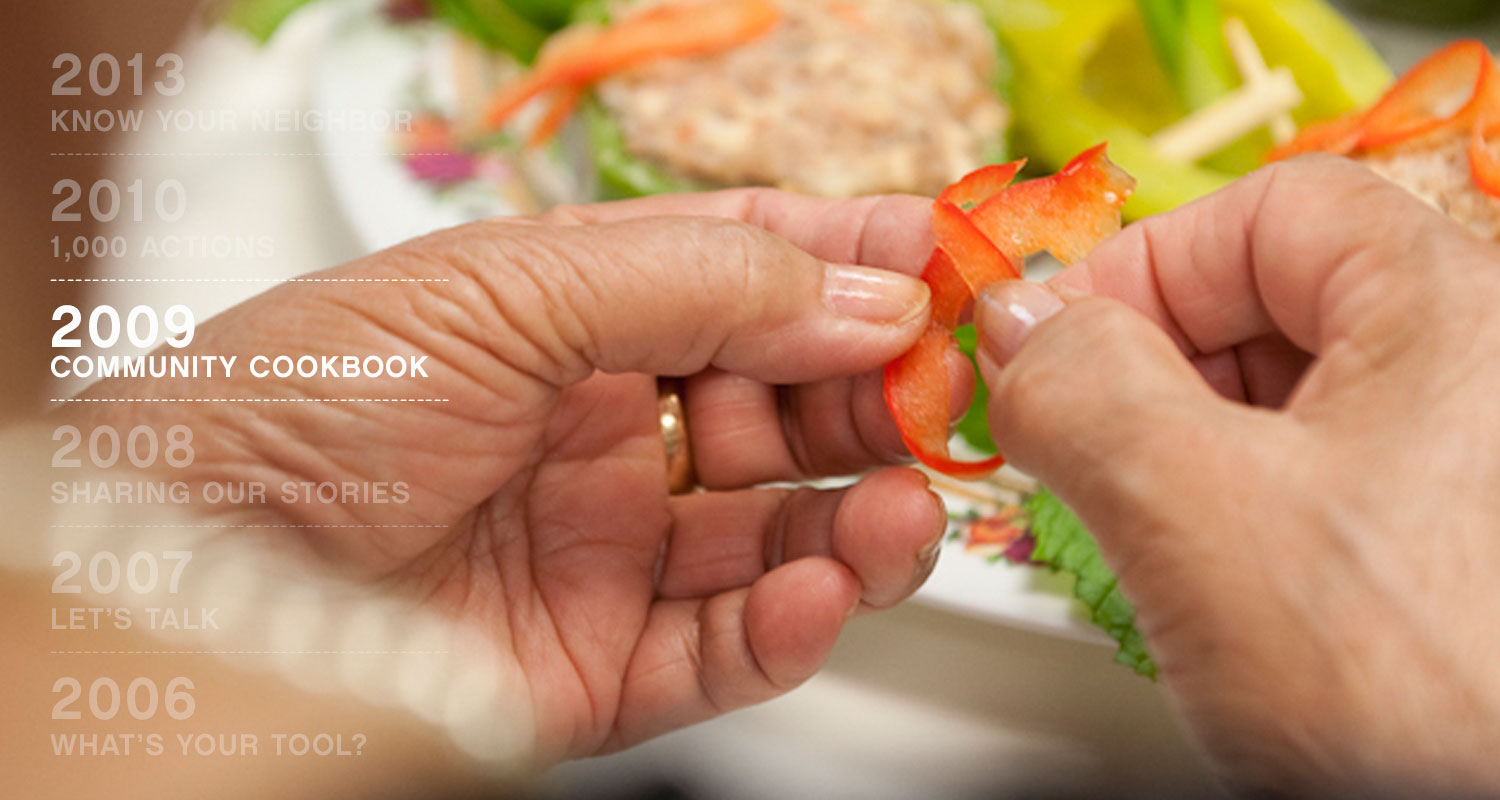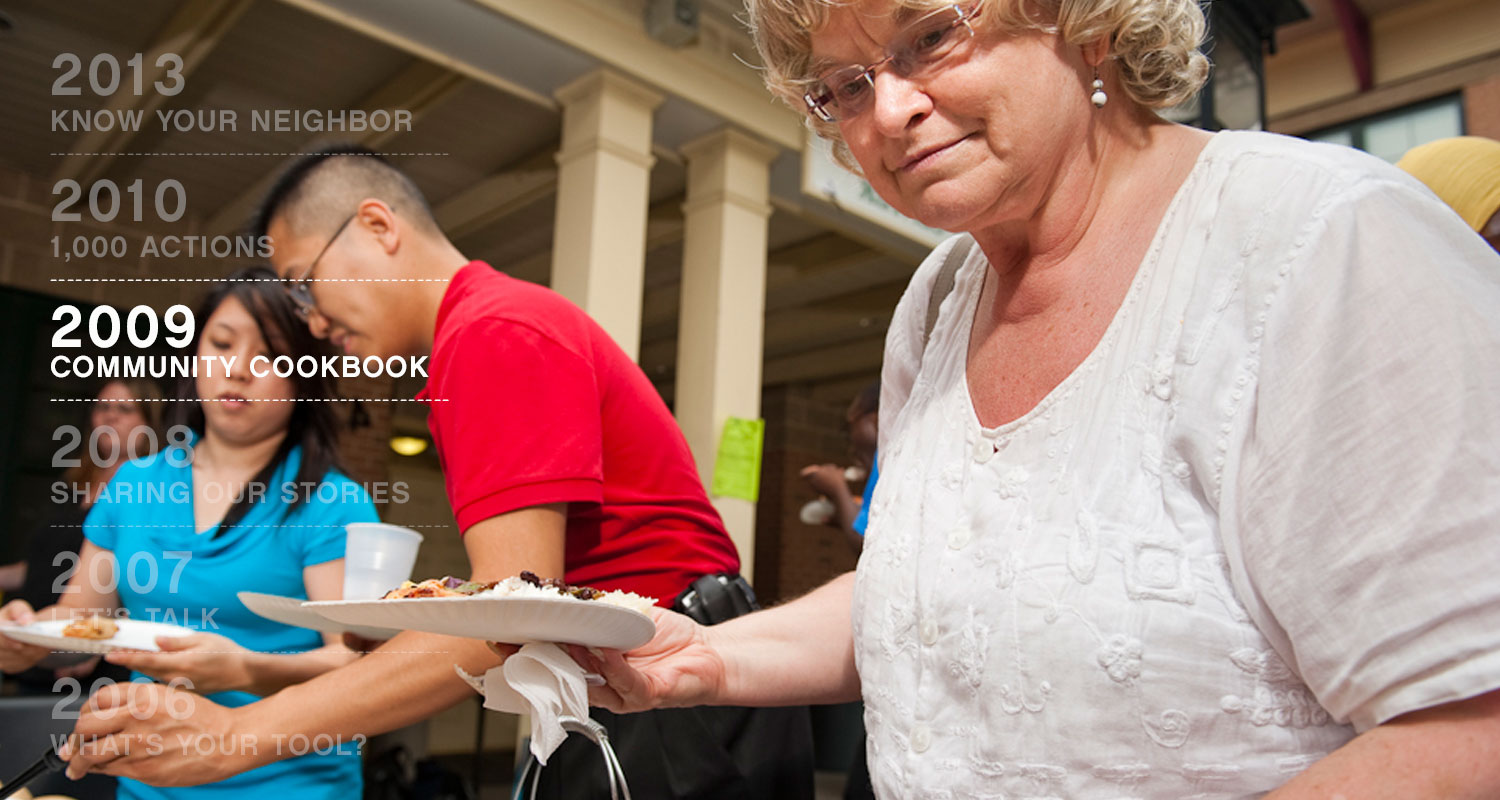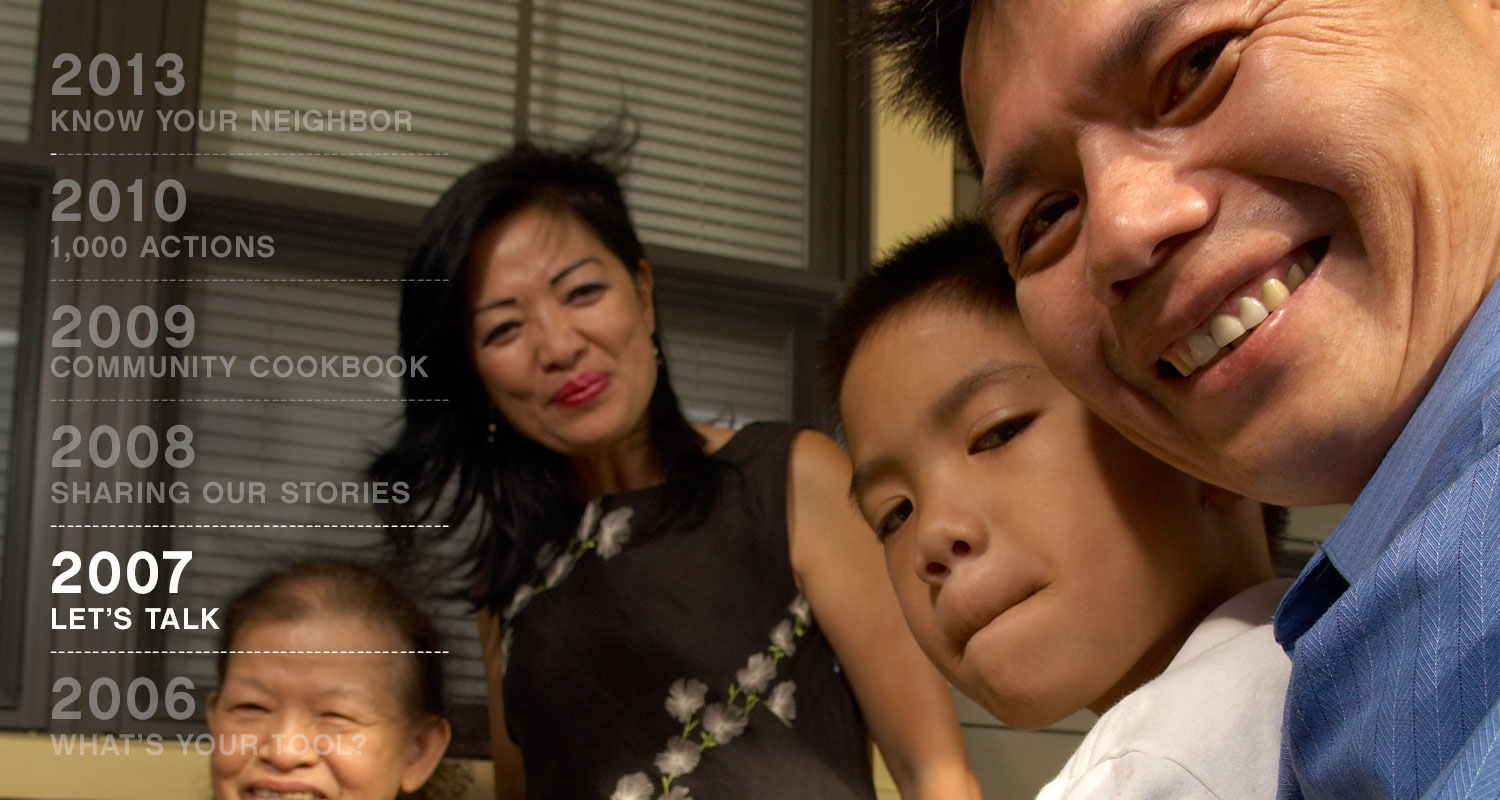 A rich part of the mission and history of Close to Home has been our community campaigns. Our campaigns have been a way to get people talking, get people involved and to make the community a stronger network tin the drive to prevent domestic and sexual violence. A core component to our campaigns involved community members at all stages of the campaign development process. From concept to strategy to implementation, community members are core participants in the development of each campaign. It's a way to connect, to have fun, and to raise our collective voices.
We are always looking for new ideas and collaborators. Contact us to get involved!
Take a look at our campaigns over the years…
The 2012, "Hello, Neighbor!" Campaign culminated with a neighborhood rally to end street harassment.
Download toolkit here.
Breaking bread. Sharing stories. Our 2010 campaign was all about coming together to share stories of our community and what it takes to make it safer and to prevent domestic violence.
Share your recipe and story.
Our 2008 Campaign was all about our youth. The S.O.S. Journal gave unique, powerful and telling perspectives from our young people.
Download Journal Here.